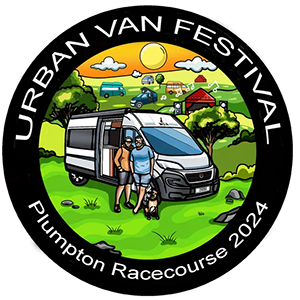 URBAN VAN FEST 2024
19 - 21 July 2024, Plumpton Racecourse, East Sussex, BN7 3AL
Join us for an all-inclusive, friendly Van-life community festival, set in the idyllic countryside of the South Downs, located, only 12 miles north of Brighton.
Within easy reach of the A23 and A27.
The urban Van festival is a weekend of camping with like-minded people from the expert van converters to the novice and intrigued
All are welcome to this fun weekend.
The weekend will comprise of live music and entertainment, a social hub area with a bar and food stalls, an artisan and craft market.
Trade stands.  Also a Van display exhibition.
There will be children's and adult activities, a wellness area, tent and campervan camping.
We will also have useful information for Van life beginners
The urban Van festival is proud to be supporting the Samaritans mental health charity who will be present at our event.
We aim to make the weekend one to remember and can promise a warm and friendly atmosphere and welcome.
Solo campers, families, couples and groups of all ages welcome, Disabled friendly and dog friendly.
We would love you to be part of our first Urban Van Festival!
Please politely note that Plumpton Racecourse is the venue only for this event.
For any event enquiries please contact the event organisers, details of which can be found on their website.