Season Finale at Plumpton Racecourse
Sunday 12th May, 2024

Gates Open – 12:00pm
First Race – TBC
Last Race – TBC
Gates Close - TBC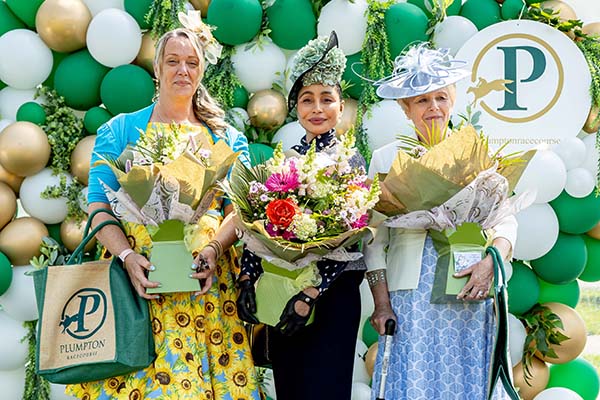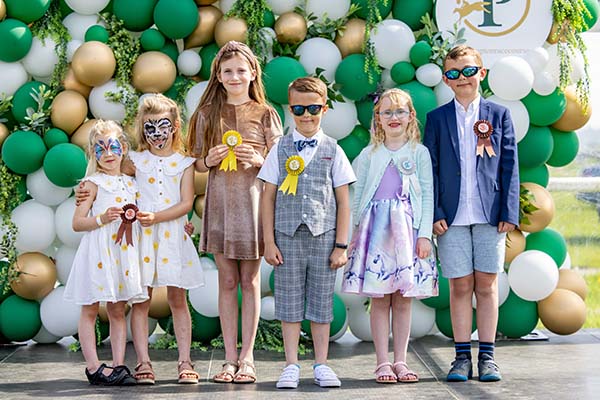 Get all dressed up for our season finale. We have seven races to conclude the season and we can't wait to see the glitz and glamour of Plumpton racegoers. It is a real chance to let your hair down. There are Best Dressed competitions for Ladies, Gents and Children with some fantastic prizes.
On the track you will see our true equine stars take centre stage for the last time this season and you are sure to see close finishes. It is a day for the whole family, with lots of entertainment around the site to suit all ages. After the racing, there will be live music so make sure you stick around for some après-racing fun!
For all Hospitality bookings call the office on 01273 890383.
ENCLOSURES
There are two enclosures available at this fixture - Grandstand & Paddock, where you are grandstand side and have access to the parade ring and all bars (but no dogs except assistance dogs are allowed), and the Picnic Enclosure, where dogs are allowed (on a lead) but you have no access to the parade ring.
If you purchase Grandstand & Paddock ticket, you are welcome to head into the Picnic Enclosure but will need your ticket to get back across the crossing points to the Grandstand & Paddock Enclosure.

If you buy a Picnic Enclosure ticket, you only have access to the centre course areas.
If you wish to head over to the Grandstand & Paddock enclosure there is an upgrade fee of £5 payable per adult.
Picnics are allowed in the centre course only.
FOOD & DRINK

Grandstand & Paddock Enclosure
There is a lovely selection of local and national drinks available from our three racecourse bars on the Grandstand side of the course and bean to cup coffee from the Southdown Stand, which also serves deli-style food. There are catering concessions serving a wide range of food options behind the grandstands for you to enjoy, while pies and light refreshments can be purchased from the Paddock Bar and Chasers Bar. No food or drink in any form will be allowed to be brought into the Grandstand & Paddock Enclosure (everything must be bought on site).
Picnic Enclosure
In the picnic enclosure, the Centre Course bar will be open with a range of drinks available and there will also be food concessions serving various options. You are welcome to bring your own food into the picnic enclosure but there are only limited areas of seating and cover for you to use, so please do bring blankets or pop up chairs where possible.
There are several dining options at Plumpton. Book a box and enjoy a fine dining experience with a view of the home straight. Take a seat in the Paddock restaurant our premier dining option, next to the paddock and opposite the finishing post.
Enjoy the grandstand of the course and enjoy the bars and concessions.
All racegoers have easy access to all 3 of our raceday bars serving a range of national and local drinks, including Harvey's in the Paddock and Chasers Bars. There is a great selection of local food and in the Southdown Stand, you can get a 'proper' coffee alongside some items from a deli style counter. Food concessions will remain at the rear of the Grandstands.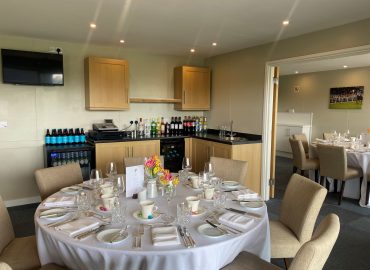 All hospitality packages include the private and exclusive use of one of our Hospitality Boxes, all of which have a view of the home straight and winning post from a private balcony, where the view is truly memorable. Plumpton can offer a variety of experiences dependent on the size of your party and budget. With a wide range of packages, rooms and views, we can make your event one to remember.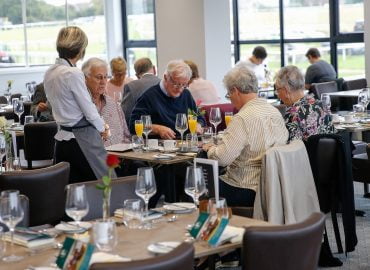 The Paddock Restaurant is our premier facility and includes an à la carte three course meal, welcome drink, table for the day, complimentary race card and table service. It is situated in a perfect position on the first floor of the Sussex Stand, next to the paddock and opposite the winning post, with a private balcony reserved exclusively for restaurant guests.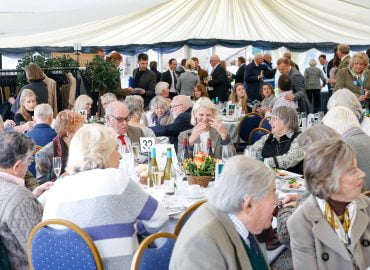 The trackside Final Fence Restaurant includes a set menu three-course meal, welcome drink, table for the day, racecard and table service. It is positioned on the lawns of Plumpton Racecourse, alongside the final fence right at the heart of the action, where you can enjoy stunning views of home straight and is perfect for both small and large parties. 
GRANDSTAND AND PADDOCK ENCLOSURE

GRA

Purchased by 12 April

BEST PRICE

Purchased by 9 May

EARLY BOOKING DISCOUNT

Price from 10 May onwards

Group rates up to 12 April

Group rates from 13 April and up to 48 hours before 1 April

£20

£22

£25

£17

£19