Winter Raceday at Plumpton Racecourse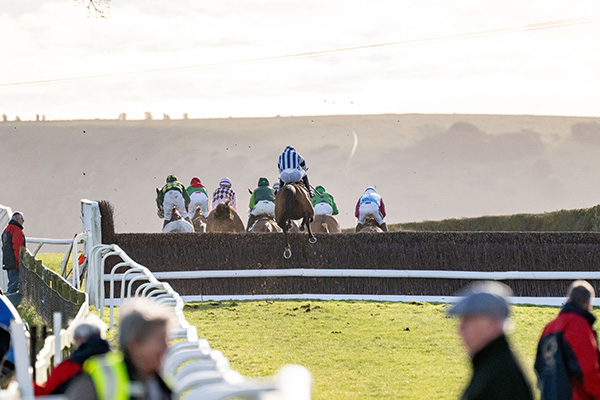 Join us for some competitive Monday jumps action on January 29th where we will have six races for you to enjoy.
To warm you up from the winter chill before and during racing, we have  barista-style coffee and bacon rolls available in the Southdown Bar, as well as our usual food concessions serving popular options behind the grandstands.
For all Hospitality bookings call the office on 01273 890383.
ENCLOSURES
There is one enclosure available at this fixture - Grandstand & Paddock, where you are grandstand side and have access to the parade ring and all bars (but no dogs except assistance dogs are allowed).
FOOD & DRINK
Grandstand & Paddock Enclosure There is a lovely selection of local and national drinks available from our three racecourse bars on the Grandstand side of the course and bean to cup coffee from the Southdown Stand, which also serves deli-style food. There are catering concessions serving a wide range of food options behind the grandstands for you to enjoy, while pies and light refreshments can be purchased from the Paddock Bar and Chasers Bar. No food or drink in any form will be allowed to be brought into the Grandstand & Paddock Enclosure (everything must be bought on site).
There are several dining options at Plumpton. Book a box and enjoy a fine dining experience with a view of the home straight. Take a seat in the Paddock restaurant our premier dining option, next to the paddock and opposite the finishing post.
Enjoy the grandstand of the course and enjoy the bars and concessions.
All racegoers have easy access to all 3 of our raceday bars serving a range of national and local drinks, including Harvey's in the Paddock and Chasers Bars. There is a great selection of local food and in the Southdown Stand, you can get a 'proper' coffee alongside some items from a deli style counter. Food concessions will remain at the rear of the Grandstands.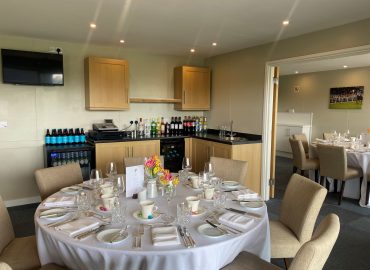 All hospitality packages include the private and exclusive use of one of our Hospitality Boxes, all of which have a view of the home straight and winning post from a private balcony, where the view is truly memorable. Plumpton can offer a variety of experiences dependent on the size of your party and budget. With a wide range of packages, rooms and views, we can make your event one to remember.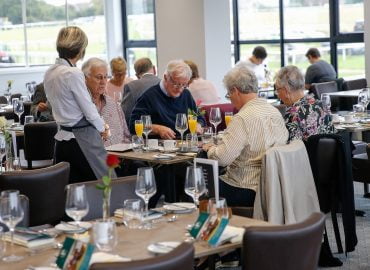 The Paddock Restaurant is our premier facility and includes an à la carte three course meal, welcome drink, table for the day, complimentary race card and table service. It is situated in a perfect position on the first floor of the Sussex Stand, next to the paddock and opposite the winning post, with a private balcony reserved exclusively for restaurant guests.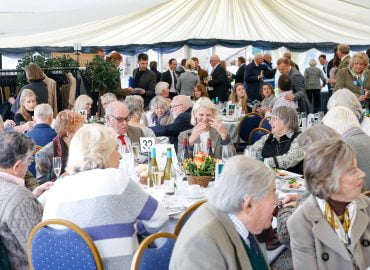 The trackside Final Fence Restaurant includes a set menu three-course meal, welcome drink, table for the day, racecard and table service. It is positioned on the lawns of Plumpton Racecourse, alongside the final fence right at the heart of the action, where you can enjoy stunning views of home straight and is perfect for both small and large parties. 
NOT AVAILABLE AT THIS EVENT
GRANDSTAND AND PADDOCK ENCLOSURE

GRA

Purchased by 29 December

BEST PRICE

Purchased by 26 January

EARLY BOOKING DISCOUNT

Price from 27 January onwards

Group rates up to 29 December

Group rates from 30 December and up to 48 hours before 29 January

£16

£18

£20

£14

£16